July 3rd through July 5th,
2021
VIRTUAL
FREEDOM RUN & RIDE
Join us this 4th of July weekend for our Annual Run & Ride.
Freedom embodies what our event celebrates and takes on added spirit this year with a renewed freedom to get out, freedom to celebrate this great nation's birthday, freedom to party with friends and family old-school and most importantly our freedom to enjoy a brighter future.
WHAT'S A VIRTUAL RUN/RIDE?
A virtual event can be run or biked from any location you choose. You can run, jog, walk, or bike, on the road, on the trail, on the treadmill, at the gym, or on the track. You have the freedom to run your own race, at your own pace, or bike your own route.
All proceeds go to high school scholarships and youth sports.
JULY 3RD THRU JULY 5TH, 2021
Register by
Sunday, June 7th
to get a VIP FastPass to next year's beer garden!
REGISTER FOR THE FREEDOM RUN & RIDE
Why participate?
First of all…fun. It's our Scripps Ranch 4th of July tradition.
Second, you'll get all of this goodness delivered right to your front door:
Why we do this.
HELP US MAKE A DIFFERENCE
Every year, the Scripps Ranch Old Pros give away $35,000 to youth sports and scholarships in Scripps Ranch.
When you run or ride in our event, you are making a direct impact on the youth in our community.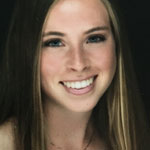 "I wanted to take a minute to not only thank you for recognizing myself, but for all that you are doing to give back to the community. For the last 4 years, I have played on the SRHS field hockey and lacrosse teams and I believe every year the Old Pros have donated to the teams so that we could afford the equipment and facilities to keep our teams competitive."
"In yesterday's event alone, the Old Pros must have donated tens of thousands of dollars to my SRHS classmates. Having participated for years in the Scripps Ranch 4th of July events, I have seen how much time, effort, and costs go into those great community activities."
ASHLYNN MCGRATTAN
2020 SRHS Female Scholar Athlete Of The Year
University of Colorado Boulder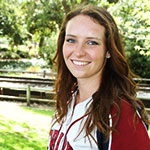 "It was an honor to receive this Award especially since the Old Pros played such a big role while growing up in Scripps Ranch. Thank you so much for awarding me this scholarship, I'll put it to good use in college."
AMANDA ROBINSON
University of California, Davis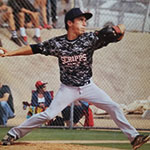 "I'm very appreciative of my Old Pro scholarship."
"I was able to pay for books freshman year with the money."
NICK RUIZ
Texas Christian University
THE GOOD STUFF.
In addition to your commemorative t-shirt and bib, every participant will receive over $120 in pizza, beer, delicious desserts, and so much more. Completely free, no strings attached. Just show your participant bib and they will give you the goods.
These offers are valid from July 1st through July 21st, 2021. Children's bibs cannot be redeemed for alcoholic beverages.
LET'S TALK.
Questions? Hit us up and we'll get right back to you.